Many homes today are smart-enabled, from lighting to heating and with many gadgets in all rooms.  Yet the ceiling fan doesn't seem to have been considered. Perhaps because most fan models have a speed control on the wall or via a remote, and therefore there is nothing else to do
Haiku believes that's not enough and it offers a range of fans that can be placed outside and inside and come in different styles and sizes. The Haiku L Series comes in white, black, caramel or a mix of the colors.
Being a premium priced product, the manufacturer claims that they are sound tested and factory balanced to ensure that they are quiet and wobble-free performance. The L series is an energy star rated produce.
In this review, we will be looking at Haiku Home L Series 52″ Smart Ceiling Fan
Features
The smartness in the Haiku Home L Series 52″ Smart Ceiling Fan comes into play with the built-in LED light with variable brightness, not to forget to voice commands via Alex or smartphone control.
Check the current price on Amazon >>
The app is available for iPhone and Android devices and it's very simple with brightness sliders and fan speed, plus automate or sleep mode settings for when you want the fan to start working. There is also a smart mode which will see the fan running intelligently to keep your room at the desired temperature.
The product also comes with a remote control for use when your phone is out of reach.
The fan is modern and has a stylish look. It is 52 inches in diameter and its composite finish looks great in any modern home. With a universal mount, it can be mounted on a sloped or flat ceiling. The fan itself weighs about 5kgs, with about a 12-inch drop from the ceiling if you intend to install it yourself.
You will need the Haiku all Controller to add WiFi control; therefore, it is a requirement if you want to run the product via your smartphone or Alexa.
It also has a SenseMe feature that knows when you are in the room and starts the fat to bring the room temperature to the desired level.
Previous large models were sold at around one thousand dollars, so the L series has brought the technology to more customers. Even with the controller, the new is still a lot less, thus sacrificing the wood of for plastic in this model.
◊ Click here to buy the product on Amazon
That makes it lighter; therefore a smaller motor is needed, which is anyway an additional benefit and the unit can now be self-installed, unlike the originals which had to be installed due to their weight.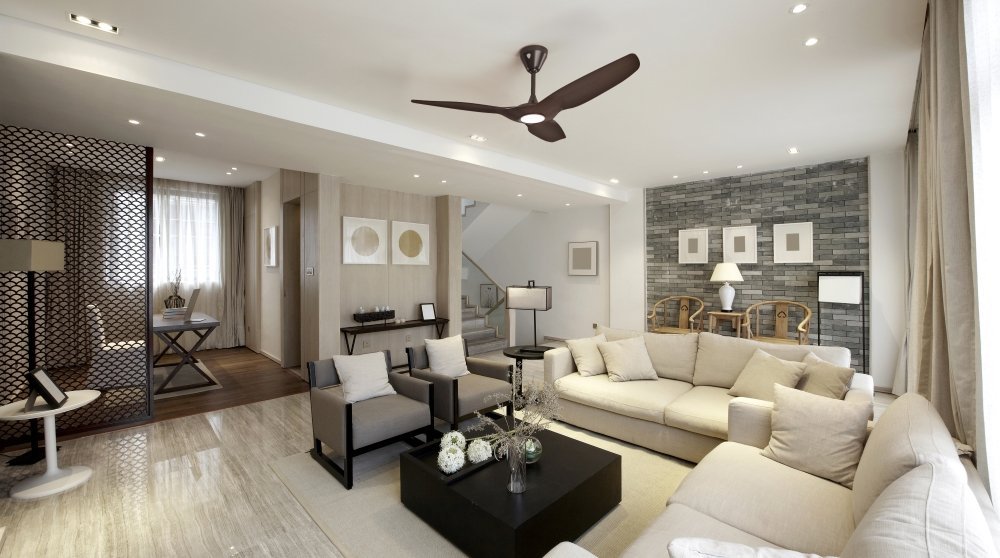 Pros
Installation is a lot of work, but it is simple since the fan blades are color coded to its exact mounts. You will be supplied with fittings and fixtures for safe installation and operation, although if you are nervous, you can still seek the help of an expert to do the job for you
The Haiku is also silent in operation, with only the sound of the air moving being heard. If you move it up to woosh mode, a lot of air will start moving around but no noise from the fan
The LED light doesn't look too different to the core of the Iron Man's suit and provides enough light for a typical room. You can use the app or remote to dim down or create any mood in the home.
The product is also Energy Star certified; therefore, you can be sure that you will be able to save money on electricity bills
People who have Alexa installed can control this fan by voice. Once the unit is installed, it will require little or no maintenance for a long time, thanks to its long life LEDs and well design motor
The product also comes with a lifetime warranty on its motor and five years on the light unit and controller should an issue arise
If there is a firmware update, it will be delivered via the app. That means that there is zero reliance on the cloud and the fun will operate regardless of whether your internet connection is up or down
Cons
Aside from all the smart features that have been listed above, Haiku has not added any other form of smart home compatibility
As with many smart home products that rely on WiFi, some people experience problems with connectivity and also maintaining the connection when the unit is running
The manufacturer's customer support is good but either their WiFi receiver or app needs an upgrade to make it more reliable and compatible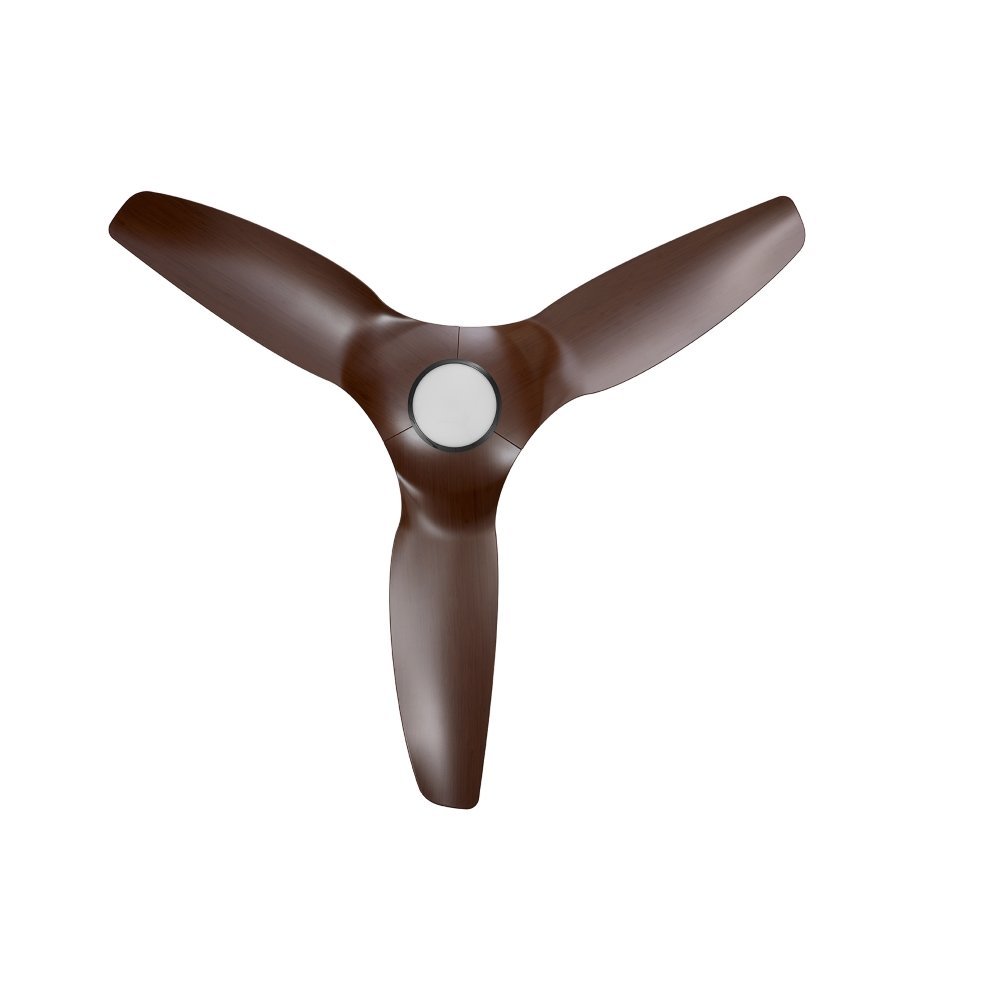 Conclusion
The Haiku range comes from Big Ass fans and makes a statement in any room.
The fans look fantastic, produce great cooling results and incorporate the smart technology needed to impress visitors or make you feel comfortable in hot summer. The fact that this product has a sensor to detect when you are in the room is incredible, not to forget the fact that you can switch it on with your smartphone or voice via Alexa.
If you don't like the plastic look, then you can choose models with gold or wood effects to suit traditional décor. Although they cost more, Haiku Home L Series 52″ Smart Ceiling Fans are certainly worth the money and time. So, we would say that this is indeed the best ceiling fan that you can buy for a modern home.